ISO Pros of Kentucky Provides a Variety of Different Standards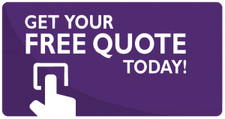 As with any other, IQC the ISO Pros in Kentucky offers a wide variety of other ISO certifications such as ones for the automotive and aerospace industry. We make it a point to make ISO certifications accessible to our clients.
Not only that, but we guarantee to you that 100% of the standards we have certified you for adhering to all the regulatory requirements applicable for your company and/or organization! All this can be availed at an affordable cost which is why we remain at the top in what we do.
Efficient and accessible, only with IQC the ISO Pros of Kentucky. Book a consultation with us now!
---
Aerospace AS9101
AS9101 talks about the Audit Requirements concerning the organizations within the Aviation, Space, and Defense industry. It defines the documentation that must be presented once the completion of any certification, surveillance, or re-certification audit has been achieved.
Aerospace AS9102
AS9102, on the other hand, defines the documentation requirements adhering to the First Article Inspection (FAI). This ensures that products and production processes have complied with regulatory requirements as well as customer specifications.
Anti-Bribery ISO 37001
Developed in 2016, ISO 37001 supplicates the requirements necessary to strengthen an organization's anti-bribery system such as its establishment, implementation, maintenance, evaluation, and improvement. The standard helps create an environment of transparency, honesty, and compliance within the organization.
Asset Management ISO 55001
ISO 55001 identifies the requirements both for the implementation and maintenance of assets as well as its optimization with the use of an Asset Management System. With this, assets, regardless of their size and type, are maximized throughout their lifecycle.
Automotive Core Tools
Automotive Core Tools are an essential element to a functional Quality Management System. The objectives of these Core Tools are to consistently manufacture high-quality products meeting or surpassing customer expectations; meet a consistent volume; provide an accurate time of delivery.
Advanced Product Quality Planning
APQP provides a framework for product and process design that ensures effective communication between all parties involved as well as to comply with customer specifications.
Failure Mode and Effects Analysis
FMEA is also another framework with which the probability of failure modes, their consequences, as well as their causes are discussed and evaluated.
MSA defines the process used to evaluate variability in the measurement process through a series of statistical analyses and techniques.
Statistical Control Process
SPC involves a series of statistical techniques used to measure the demeanor of a system. It can also be used in any processes wherein the product can be evaluated due to its objective of minimizing waste while manufacturing as many conforming products as possible.
Product Part Approval Process
PPAP is a process used in the automotive and aerospace sector. The product is intended to comply to design intent and purchasing requirements.
Body Armor BA 9000
Published in January 2012, BA 9000 is the quality standard for body armor. The standard was created to tackle body armor safety as well as to define the needs and requirements of criminal justice organizations.
Counterfeits AS6081
The AS6081 standard was developed to address the rising number of counterfeits within the electronics sector. With this, organizations can identify and avoid the counterfeits rampant in their industry.
Energy ISO 50001 and SEP
The ISO 50001 standard complies with the Plan-Do-Check-Act cycle which demonstrates effective management of an organization's energy performance as well as its consistent improvement.
Superior Energy Performance (SEP) conforms to ISO 50001 on the other hand. However, with SEP, it ensures that an organization's energy management system surpasses the standard of ISO 50001.
Ethical Sourcing SQFI
The standard of which encourages the production of safer quality products as well as monitors the production thereof to assure socially and environmentally responsible practices are applied within.
Facility Management ISO 41001
ISO 41001 defines the requirements related to Facility Management (FM) system to ensure an effective performance thereof that complies with the consistent needs of the process as well as to foster sustainability.
Food Safety Modernization Act FDA FSMA
Published in 2011, FSMA provides the Food and Drug Administration (FDA) a technique from which they can monitor and manage the process of how food is grown and harvested as well as mitigate the risks of food safety issues.
Food Safety ISO 22000
ISO 22000 sustains the confidence of food safety at all levels both regarded by the ISO9001 and HACCP. With this, adequate control is implemented to ensure that the most effective food safety management systems are integrated and updated for overall improvement within the involved parties.
Forestry SFI ATFS (Sustainable Forestry)
Both the Sustainable Forestry Initiative (SFI) and American Tree Farm System (ATFS) are both forestry certifications with SFI being the one to ensure that there are an increase and expansion of certified products related to forestry.
ATFS, on the other hand, regulates a sustainable woodland system throughout the country such as the assurance of clean water and biodiversity preservation.
Gluten-Free Certification (GFC)
The GFC Certification aims to protect consumers who may have celiac disease as well as gluten intolerance or other gluten-related health issues. With this, it guarantees consumers that the safety of their products has complied with strict requirements for gluten-free safety.
International Traffic in Arms Regulation, ITAR
Published by the United States Department of State – Directorate of Defense Trade Control, ITAR aims to regulate and restrict information or the general export of military-associated products.
Laboratory Accreditation ISO 17025
ISO 17025 is the standard concerned with the requirements for testing and calibration laboratories. This aims to ensure that the mentioned laboratories are functional and can execute with confidence their capacity to provide valid and precise reliable testing, calibration, and sampling results on a consistent pattern.
Packaging ISO 15378
The ISO 15378 standard defines the requirements related to pharmaceutical and medical device primary packaging which denotes rubber, glass, plastic, films, foils, among others. The materials thereof must consistently satisfy customer specifications and/or requirements to demonstrate that these are safe, efficient, and reliable upon use.
Responsible Care RC14001
RC14001 comes with a series of management system requirements and elements that guarantee environmental and health performance. Moreover, the standard works synergistically with Responsible Care Management (RCMS) to meet an improved performance with the higher customer and regulatory principles.
Supply Chain ISO 28000
The supply chain standard applies responsible practices related to the supply chain security management system. With ISO 28000, it assures your clients as well as any other parties involved that there are controls implemented to foster a safe and secure environment for your goods and services as well as their individual information.
Telecommunications TL 9000
TL 9000 defines a quality management system (QMS) specified towards the requirements of the telecommunications industry. With the QMS thereof, quality is ensured due to its compliance system requirements significant to the design, development, production, delivery, etc. of the said industry.
Audit Management Systems ISO 19011
ISO 19011 is a collection of policies associated with auditing management systems and helps organizations upon the ways they can develop their audit programs related to their management systems like their quality management systems for instance.
Outsourced Internal Auditing
Outsourced Internal Auditing specifies the means of having some or all your internal audit function is provided to an independent third-party association such as the case with a professional auditor.
Virtual Internal Audits
Virtual Internal Audits define a digital culture of conducting internal audits without the need for a face-to-face presentation to foster an innovative and cost-conscious way to cope with the digital economy and age.
Second Party Audits
Second Party Audits demonstrate an audit of a client to ensure that they satisfy the requirements stated in their contract.
Supplier Audits
Supplier Audits guarantee that their supplier's product quality, as well as delivery principles, remain topnotch and unblemished. With this, organizations can demonstrate an efficient way to identify the quality of a specific supplier as well as the issues that may come that can potentially affect the organization.
Supplier Evaluation
This specifies the techniques applied through which the process of measuring and approving potential suppliers with the use of both quantitative and qualitative evaluations are implemented.
Compliance Audits
These include a set of guidelines demonstrated externally to guarantee that an organization is complying with all the applicable regulatory requirements.
Pre-assessment Audits
Commonly used by small and medium-scale businesses, pre-assessment audits are a unique step forward for businesses to become acquainted and obtain more knowledge about the auditing process as well as the present management system through an independent, third-party perspective.
Documentation Audit/Desk Audit
Documentation Audit relates to the documentation and/or data of procedures that auditors have executed, the audit evidence acquired, as well as the conclusion achieved according to the evidence.
Desk Audit, on the other hand, specifies if a particular position is filled with either the current or suggested classification.
These are all the additional services IQC the ISO Pros in Kentucky can offer to you! So, what are you waiting for?
---
We are here to guide you before, during, and after the process! Do not hesitate. After all, we remain the best among the areas we serve in.
IQC The ISO Pros of Kentucky can help you implement, train on, consult, and have your company and/or organization certified on the following ISO Certifications:
If you want to enjoy the above-listed benefits, contact IQC the ISO Pros of Kentucky, now. Our services are accessible in all of the below-mentioned cities: